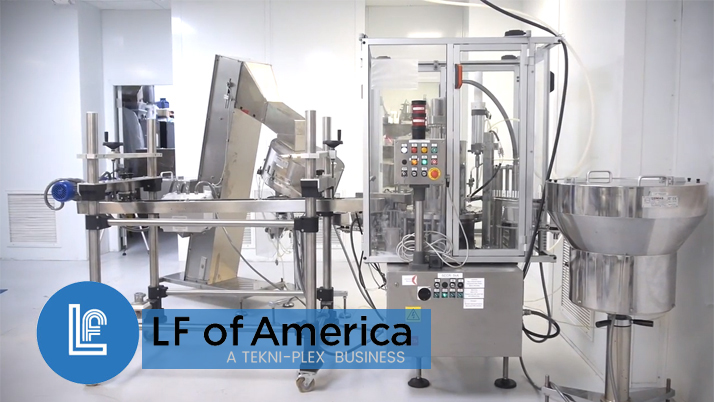 Turnkey contracted Medical Packing
LF of America offers a  Turnkey contracted Medical Packing solution which can greatly aid your pharmaceutical or cosmetic production operation. If you are in the business of developing and manufacturing over-the-counter pharmaceuticals, or cosmetic products, it is in your best interest to consider using the services of a Turnkey Liquid Packaging operation, such as the one provided by LF of America. But, why is it so valuable to have a partnership with an organization like LF of American, and why is this concept such a benefit for over-the-counter medicine and cosmetic manufactures? The idea behind a turnkey packing operation for such product manufacturers is that they no longer have to spend the time, manpower, finances, and other resources on developing their own packing operation. The benefits of this will be described below.
We like to think the most obvious, if not the most important benefit of partnering with LF of America, is the time you and your organization will save. It takes enough time as it is to develop a complex chemical product that is safe and effective is itself a daunting task. Imagine compounding the time needed to develop your product with the addition of developing a facility to produce packaging that works well with your product. There is also the time it takes to no only acquire such a facility, but staff the facility with trained employees, and come up with your own functional designs for packaging that are cost-effective and convenient for your end-users.
In addition to, and also as a direct result of the time saved, cost or money saved is another major reason to consider a partnership with LF of America. Managing and running a high profile chemical products manufacturing facility for the use of human consumption in the form of cosmetics or OTC medicinals is an expensive endeavor. . It is no small fiscal feat to open a production factory for packaging solutions, pay employees, and deal with the permits and regulations for doing so. The fastest, and most cost-effective way to get your products packaged, is to work with a highly professional organization, whose entire purpose is to provide a Turnkey Liquid Packaging solution for OTC and Cosmetics companies.
Lf of America and our partners can make the following promises:
More than 100 private label formulations available and ready to be combined with our unit-dose packaging.
The custom formulation according to your market desires and specifications.
USP grade raw materials and clinically tested ingredients.
 NO animal-derived raw materials. NO tests performed on animals.
FDA registered, climate-controlled and operated under cGMP.
We can work with you to design a packaging that makes sense for your product, or use one of our many existing options stylized with your company's info.
For more info on our packaging varieties or our operation, call us today!
561-988-0303.
Facebook | YouTube
Related: Liquid Packaging Options at LF of America