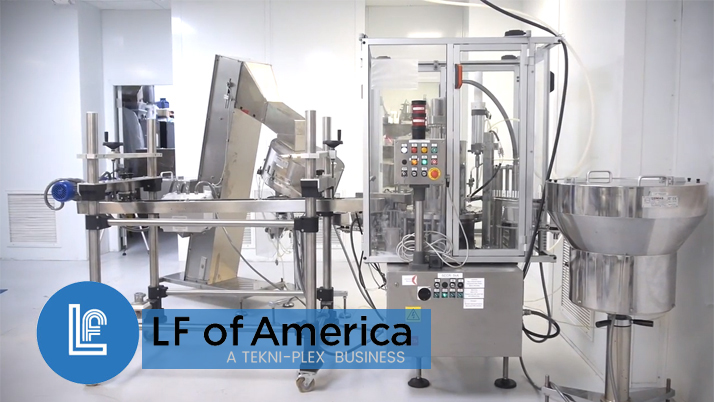 Manufacturers in the pharmaceutical industry rely on the resources and expertise of a reliable liquid packaging company for a number of important services. Contract packaging and filling solutions play a vital role and continue to grow in significance as innovative technology advances forward.
LF of America is proud to be a leader in the contract pharmaceutical packaging sector. We specialize in delivering turnkey solutions for contract manufacturers across a broad range of enterprises, including OTC pharmaceuticals, ophthalmic medication, diagnostic products, and many more.
Continue reading to learn more about how outsourcing your packaging and filling duties can help benefit your company. If you're prepared to speak with a liquid packaging company directly about contract packaging and filling services, please contact LF of America to learn more.
Benefits of Contract Filling Services
Turnkey contract filling services help manufacturers and companies streamline the production-to-distribution process in a cost-effective manner. The liquid filling process utilizes automatic filling machines inside highly controlled environments, strictly adhering to the latest regulatory standards for safety and quality assurance.
The turnkey contract filling services provided at LF of America take place inside of our FDA registered facility. Due to the advanced BFS + Injection Molding technology found in our filling machinery, we are able to maximize flexibility. 
Our turnkey contract filling services include:
Formulation

Batching

Packaging Selection

Product Filling (most viscosities including liquids, gels, serums, creams, and powders)
From small batch production sizes using semi-automated operations to large-scale orders with fully automatic filling and packaging equipment, we help manufacturers to increase their overall efficiency while cutting costs. 
Innovative Pharmaceutical Packaging Options
Pharmaceutical companies and manufacturers are always looking to maximize efficiency while increasing the benefits of their products to users. The packaging design itself plays a key role in both distribution and consumer use. 
High-quality containers help ensure the safety and usage of products in addition to storage and shipment advantages. A modern packaging option gaining popularity, especially in the pharmaceutical sector, is unit dose packaging. 
Our unit dose containers incorporate eco-friendly practices and user convenience while overcoming the challenges of previous packaging options. The unit dose packaging options we produce come in 5-piece strips. 
The individual ampoules can contain up to five different products and can even be customized to include different viscosities and filling levels. In addition, we provide custom packaging manufacturing services to ensure perfect packaging design for all of our clients.
Partner With a Liquid Packaging Company
Making the most of production helps manufacturers gain a competitive edge while increasing overall efficiency. As such, it is our collective mission to be more than a typical contract packaging and filling company. 
Rather, LF of America aims to be a reliable partner for each of the clients who entrust us with these important services. If you're ready to partner with a liquid packaging company that can help your business achieve its goals, reach out to us for help.
Contact LF of America today to speak with a knowledgeable team member about how we can assist you. Fill out our contact form online or call 561-988-0303 to learn more.
Liquid Packaging Company