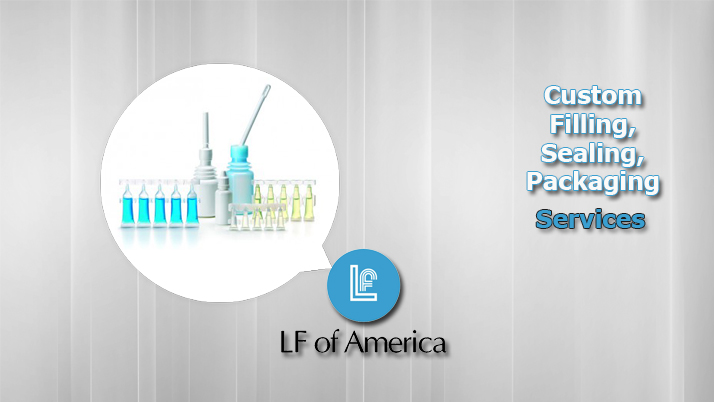 Contract Packing in 2023
LF of America wants to be your business partner providing Contract Packing in 2023.
We are the industry leaders in providing turnkey packing and filling operations for Over The Counter Medicinal products and cosmetics. This includes custom and prefabricated solutions. With the new year comes good opportunity for assessing new options, and procedures to better aid your business into the future.
To say it simply, it's also true that every manufacturer of chemical products must have many facets to its operation. In this case, a cosmetic products manufacturer must first design a product. This requires chemists, licenses for testing, and a laboratory that meets regulatory guidelines. It also requires financial know-how and financial management, since a company's profit and loss account must be accounted for, as well as strategy and design for determining the company's brand names and packaging. The manufacturing process for the various products that require a factory and packaging and distribution facilities is also included. This is why it makes sense as an owner to divide your time as little as possible.
The importance of packaging is emphasized by LF of America, a respected Contract Package Filling firm. The packaging is critical to the product manufacturing and sale process for several reasons. For example, accurate and expected purchased quantities must be imposed on all customers without the possibility of overbuying. The packaging may also be important to the product's promotion and sales process. Customer satisfaction is enhanced by providing customers with the correct, and expected quantity of product in their hands every time without the possibility of overbuying.
Cosmetics and Over-the-counter pharmaceuticals have additional exposure-risk factors to contend with, particularly as they relate to quality assurance. Even properly sealed packaging can result in spillage, or allow an open-air product to contact with it, resulting in a dangerously short hold time. In addition to being clearly advertised what product it contains and how much, packaging must also reflect the product it contains in a way that it is clear what kind of product it is and how much it is, and can attract customers to buy the product with a design that matches the product's target market.
We can help you with the packaging process from start to finish, including developing a design for the packaging or modifying your existing designs to create something distinctive to suit your product. When you work with LF of America, you can focus on the more important aspects of your business, such as packaging efficiently, effectively, and on budget.
When it comes to Liquid Cosmetics of varying ciscosities, CBD Oils, Powders, Creams, Gels, and more Lf Of American canbe your sourcve for Contract Packing in 2023.
Call today at: 561-988-0303
Related Media: Services For Contract Filling Liquids
Find Us On: Facebook | YouTube