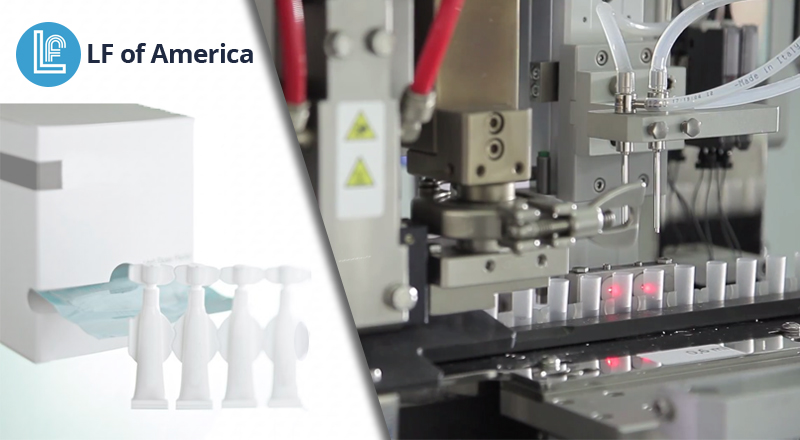 When you are in need of a professional wholesale cosmetic packaging provider LF of America has got you covered. We partner with medical and cosmetic companies of all varieties and help provide them with high-quality and custom packaging solution for their products. LF of America standards are in place to ensure that medical and cosmetic companies are continually putting their greatest efforts toward the best practices in every company endeavor. Our team of skilled and knowledgeable manufacturers has the skills and resources necessary to pair you with an ideal encasement for your product. Our wholesale cosmetic packaging company provides our client with the maximum reliability.
The wholesale cosmetic packaging solutions that we provide will help improve your company's organization, allow for more efficient workflow, and offer premium quality. LF of America is the sister company to Lameplast Group, we have been serving the cosmetics and pharmaceutical industry with state-of-the-art packaging solution since 1976. LF of America provides our clients with extensive warehouse facilities.
Our wholesale cosmetic packaging company can supply you with multi-layer technology. Our packaging solution can be changed to meet your needs by modifying the container's shape, capacity, and layer thickness. Our team of skilled manufacturers works with innovative technology that enables the use of different varieties of plastics within the manufacturing process of a single container.
LF of America utilizes high-end filling and sealing technology for unit dose packaging as well as our wholesale cosmetic packaging solutions. Our team provide consistent and professional services and will take every step possible in order to ensure that your products are packaged with the highest standards of quality assurance. There are extensive benefits to selecting a professional and trusted wholesale cosmetic packaging provider to help with the housing of your products. When you work with LF of America you will receive:
Partnership with an FDA registered facility

Extensive flexibility

Custom manufacturing solutions
LF of America offers contract filling as one of our extensive packaging services. If you have a need for professional fillings of your cosmetic products whether it be a liquid, cream, or a serum we've got you covered. Our expert product filling services are performed in an ISO 8 clean-room that complies with the latest cosmetic GMP guidelines. The final packaging that will house the product container may be filled in a secondary encasement provided by your company. We work with our clients to meet their specific needs and provide them with the best services possible.
Contact our team of wholesale cosmetic packaging specialists with any questions regarding our products or services. We look forward to partnering with your business.
Wholesale Cosmetic Packaging