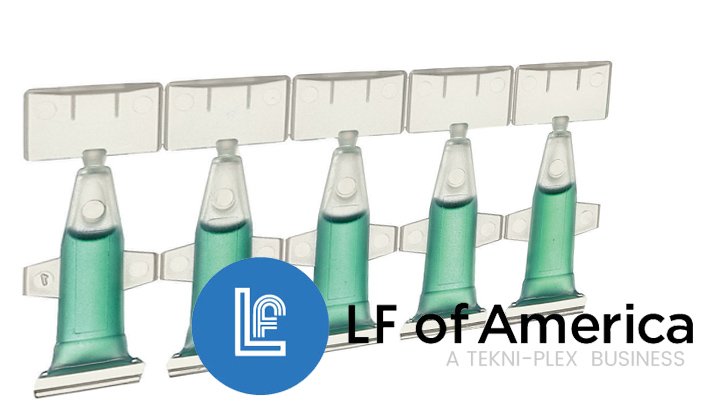 Anytime medical professionals are able to streamline procedures, increase efficiency, and improve safety standards is beneficial to staff and patients alike. The introduction of unit dose packaging is one of the innovative ways that contract packaging companies helped the medical industry accomplish these goals. To gain the most benefits from single-use packaging systems, there's no better option than to work with a reputable unit dose packager.
Unit dose packaging is defined as, "a dose of medicine prepared in an individual packet for convenience, safety, and monitoring." Based on this definition, it can be presumed that any unit dose packaging system must successfully improve safety, make monitoring more efficient, and be convenient for the users. LF of America proudly developed a form of unit dose packaging that meets these goals.
As a leading contract packaging and filling company, it is our commitment to continue innovating new solutions that elevate the industries we are fortunate enough to assist. Learn more about the various ways unit dose packaging has helped benefit hospitals and medical professionals below. If you'd like to speak with a unit dose packager about how our contract filling and packaging solutions can elevate you, contact LF of America for assistance.
Advantages of Unit Dose Packaging
To achieve the goals of creating a packaging solution that improves convenience, safety, and monitoring, we developed a unique single dose packaging system. Using eco-friendly materials, our unit dose packaging design is a connected strip that contains five separate ampoules. Each unit is individually labeled using an easily identifiable and scannable code for electronic documentation. 
The ampoules can be safely separated without damaging the packaging, exceed regulatory safety standards, and can even be designed with a closeable seal for multi-use applications. The individual containers are also capable of being safely filled with varying products and customized using custom labeling, pad printing, hot stamping, or embossing.
Utilizing unit dose packaging makes it much easier for medical professionals and patients to administer the proper dose. It also benefits patients by giving them the opportunity to only pay for the medication they need instead of an unnecessarily large amount. 
The key advantages of our unit dose packaging designs include:
Improved safety for staff and patients

Removing improper dosing concerns

Easy monitoring through electronic documentation

Lower costs for patients

Easily locating containers that have been tampered with or damaged
Watch the video provided below to learn more about our unit dose packaging solutions.
Turnkey Contract Filling Services
LF of America is proud to offer turnkey contract filling services to our clients, including formulation, batching, and fulfillment. Our filling services are completed using state-of-the-art filling machines that exceed regulatory safety standards and industry practices. 
In addition, we offer clients the opportunity to purchase our Pentafill machines to gain their own in-house filling solution. View our fill and seal machines for sale to learn more about how they can benefit your company or contact LF of America directly at 561-988-0303 for further inquiries. 
Unit Dose Packager