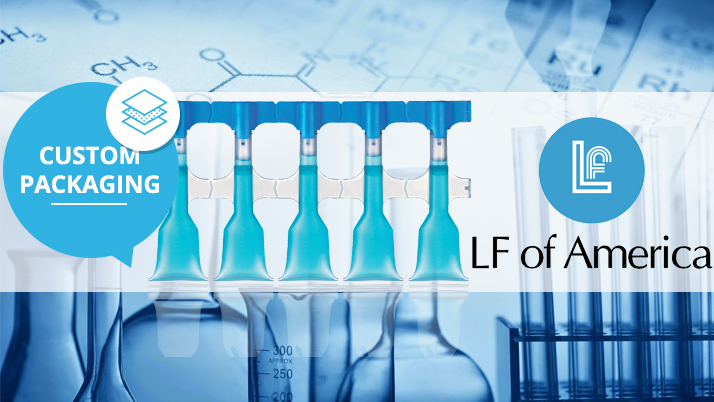 Finding the right partner to deliver unit dose packaging for diagnostic products can benefit your company in many ways. Outsourcing packaging duties to a reputable contract packaging and filling company allows businesses to improve their production and delivery process, easily meeting consumer demands.
LF of America is proud to be regarded as one of the top contract packaging and filling companies in the US. We manufacture unit dose packaging for diagnostic products that are equally durable and efficient. Continue reading to learn more about how our unit dose packaging options can benefit your business and how we can help you to continue to grow and succeed.
Unit Dose Packaging for Diagnostic Products
In diagnostic medicine, the purposes of unit dose packaging are to increase overall safety and convenience. Diagnostic test kits, for instance, require precisely measured amounts to be used in obtaining accurate test results.
Rather than having to separately measure out units one by one, unit dose packaging allows businesses to send pre-measured kits to be used in clinical settings. Doing so helps to keep all staff safely accountable while ensuring test accuracy.
Common applications of diagnostic contract packaging include:
Buffer Solution For Diagnostics

Diagnostic Test Kits

Flu Buffers

Gel & Liquid Diagnostic Products

Point of Care Diagnostics

Strep Bacteria Buffers

Spot On Control Treatments

Veterinary Testing Kits
Of course, there are many other useful applications beyond the diagnostic medicine field that are known to greatly benefit from unit dose packaging. Pharmaceuticals, cosmetics, veterinary medicine, and many other industries have all embraced these innovative packaging options.
The materials we use to manufacture our unit dose packaging are of the highest grade to further ensure quality assurance. We also provide custom packaging manufacturing services in order to help each of our clients obtain the perfect solution suitable for their products.
Turnkey Packaging and Filling Services
In addition to co-packing, we further help our clients by offering complete turnkey contract filling services. We have access to some of the most advanced filling equipment in the industry and are capable of efficiently delivering batch production orders of small to large scale sizes.
Our turnkey contract filing services include everything from formulation to batching, packaging selection, and filling, all within our FDA-registered facility. The filling services are performed in a highly controlled ISO-8 cleanroom that meets the strict compliance guidelines in place for safety and quality control.
Contact LF of America to learn more about how diagnostic contract packaging and filling can help be advantageous to your business. Fill out our contact form here or simply call 561-988-0303 to discuss all enquiries in more detail.
Unit Dose Packaging For Diagnostic