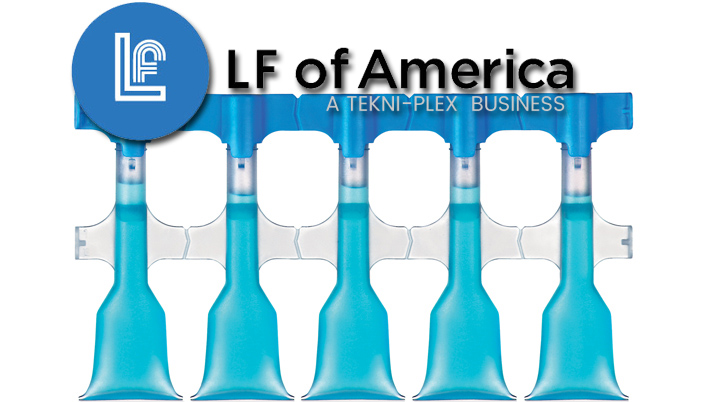 Finding ways to improve safety standards as well as overall efficiency in the medical field is a constant goal, especially in hospital settings. Unit of use packaging, also called unit dose packaging, has become the most popular innovative packaging solution to help both staff and patients in a variety of ways.
Unit dose packaging is a concept that makes it easier to administer the proper level of dosing thanks to a predetermined amount put into individual containers. The popularity of single use packaging has grown exponentially since first being introduced and is now considered standard across a growing number of applications.
If you would like to learn more about the various benefits of adopting unit dose packaging, continue reading the information provided below. To discuss your packaging needs with an experienced contract packaging company or to request a free estimate for contract filling services, contact LF of America for help.
What Is Unit of Use Packaging?
The definition of unit dose packaging is "a dose of medicine prepared in an individual packet for convenience, safety, and monitoring." With this definition, we can begin to outline the ways that these goals are achieved.
Because single dose packaging already has a measured dose inside of it, convenience is improved for both patient and staff use compared to bottles with multiple doses. In addition, safety is enhanced due to a reduction in potential inaccurate doses. 
Another lesser-known benefit of single dose packaging is that every container is individually barcoded. This efficient style of labeling makes it easier for hospital staff to track and identify individual doses while improving monitoring and control.
Lastly, patient costs are actually reduced thanks to single dose packaging. There are many instances where patients do not require a full bottle of liquid medicine but are still forced to pay for it. Unit dose packaging eliminates this issue and helps patients save money.
The primary reasons to consider unit dose packaging are:
Improved safety for staff and patients

Reduced inaccurate dosing concerns

Electronic documentation for easy monitoring

Easily identify potentially damaged containers

Reduce unnecessary patients costs
Please watch the video below if you'd like to learn more about the single dose packaging we have available at LF of America.
Our Contract Packaging Services
LF of America is proud to be regarded among the top contract packaging and filling companies in the US. We provide full turnkey contract filling services that include everything from formulation to batching. 
Companies are embracing the incredible value of investing in an in-house filling machine, which is why we offer them the chance to purchase one of our Pentafill fill and seal machines for sale. Our available automatic liquid filling machine is capable of handling batch sizes from small and medium to full-size production.
These automatic filling machines are designed to handle liquids, gels, creams, serums, and powders. To learn more, please view our YouTube page to view videos of the machines in action.
We also provide custom packaging manufacturing services to ensure our clients can obtain the perfect packaging solution for their individual needs. 
Please contact LF of America or call 561-988-0303 to learn more about how we can assist you.
Unit of Use Packaging