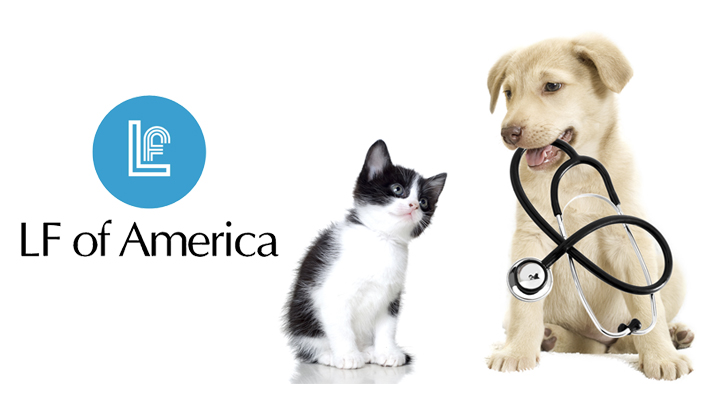 The importance of each and every one of the animals in our lives is significant. This means caring for animals in much the same way that we care for ourselves, including veterinary healthcare. To ensure safety, liquid packaging containers for veterinary medication must be closely attended to and treated as carefully as pharmaceutical packaging.
LF of America is proud to be the premier choice in the contract packaging industry, including veterinary contract packaging for products intended for pets, livestock, equine, cattle, and other animal health. All of our available liquid packaging containers for veterinary medicine are designed to ensure maximum safety for the sake of the animal's health and safety.
The animal prescriptions in veterinary healthcare must be filled and sealed in liquid packaging containers that meet the strict cGMP guidelines and regulations put in place. Learn more about some of the different types of plastic containers suited for veterinary medicine in the article below.
If you are interested in inquiring about the elite veterinary contract packaging solution, click here to read about our featured automatic filling machine for plastic containers.
Types Of Liquid Packaging Containers For Veterinary Use
Veterinarians and animal owners alike understand the varying factors that can make administering animal medication difficult. Though most animal prescriptions have the intended purpose of preventing disease or treating infections, there are plenty of other animal products that help pets in countless ways.
What this leads to is a diverse collection of liquid packaging containers that are uniquely suited to fulfill an intended purpose. For instance, unit dose packaging in veterinary medication makes it simple for someone to administer a pre-filled single dose of liquid medication without the need to measure out the right amount.
It's also true that many types of veterinary medication require the veterinarian to be able to operate and administer it using only one hand. To address these challenging issues, LF of America provides a full catalog of different liquid packaging containers available in all kinds of colors, shapes, sizes, and designs.
Some packaging examples of animal products and veterinary medication include the following:
Eye Care (drops, tear stain removal)

Ear Care (cleaner, deodorizer)

Flea & Tick Treatment

Livestock Treatment

Oral / Gum Care

Single Dose Medicine

Wound Care
Click here for more information about our custom packaging manufacturing service.
Veterinary Contract Filling Solution
LF of America is an established turnkey partner with full veterinary contract filling services available. Our FDA-registered facility is located in Boca Raton, Florida and we are proud to be the only US-based partner of the world-renowned Lameplast Group. We perform our contract filling services using an innovative method that eliminates exposure to heat, reducing the potential for product damage during the packaging process.
Contact LF of America to learn how to go about receiving a free sample of our liquid packaging containers or call us at 561-988-0303 to let us know however else we can help you achieve your veterinary packaging goals.
Liquid Packaging Containers