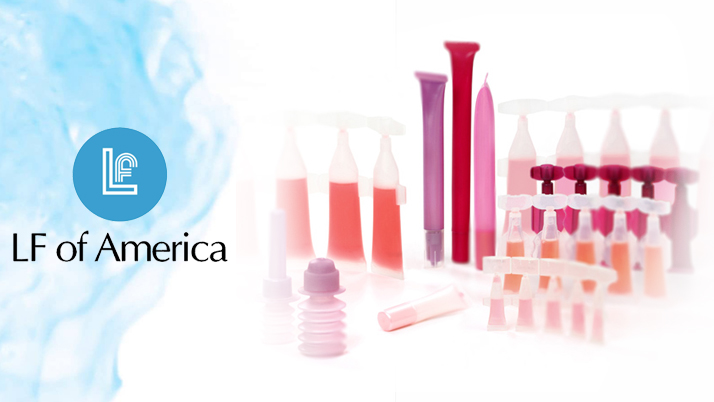 LF of America provides cosmetic filling and packaging services for a variety of liquids, creams, lotions, serums, and powders. Our cosmetic contract filling services are done using state-of-the-art liquid filling machines that are can be used for small batch orders all the way up to large-scale production sizes.
We also provide a wide variety of different cosmetic packaging options that will perfectly accommodate your product so that it is safe for distribution and appealing to consumers. The cosmetic packaging options we provide include everything from unit-dose packaging for easy, precise delivery to dual chamber bottles with tamper evident caps, and more.
Find out more about what is all included in our cosmetic filling and packaging services below. To get started today, contact LF of America and let us prove to you why we are the best turnkey partners in the cosmetic filling and packaging industry.
Contract Filling Services For Cosmetics
LF of America is proud to say that contract filling for cosmetics is one of our primary specialties. We take great pride in our impressive ability to fill and seal cosmetic products in accordance with the best industry practices for assured product safety and quality.
The process is performed on-site in our state of the art facility, which houses advanced liquid filling machines in completely controlled areas. Our ISO-8 cleanroom is in accordance with all Cosmetic GMP regulatory guidelines, extending from the Quality System Requirements for medical devices.
The filling machines for cosmetic liquids and creams can handle most liquid viscosities and the line speeds can work at different rates, meaning no order is too big or small or us to handle. In addition, we are capable of filling your own packaging design or you can choose one of our cosmetic packaging options.
These packaging options include unit-dose packaging for cosmetics, wand tubes with hypoallergenic applicators, dual chamber bottles, bottle with droppers, enema containers, containers for vaginal use, and the diversely unique Bellow Bottles complete with various applicators and different size cannulas.
Turnkey Cosmetic Filling And Packaging Services
Our cosmetic filling and packaging services are truly all-inclusive and include everything from formulation, batching, packaging selection, and filling. We also offer packaging manufacturing and provide custom packaging options where we will hot stamp, emboss, and label, and pad print your product before distribution.
It is our mission to guarantee satisfaction for our customers and our shared goal is to help our clients succeed in their venture, however big or small. Whether your need is to test out a new line or prepare a best selling product to meet consumer demand, our cosmetic filling and packaging services can help you get it done quickly and affordably.
Contact LF of America to ask us more about what makes us the premier choice in contract filling in Florida or call our team at 561-988-0303 to get started today.
Cosmetic Filling And Packaging