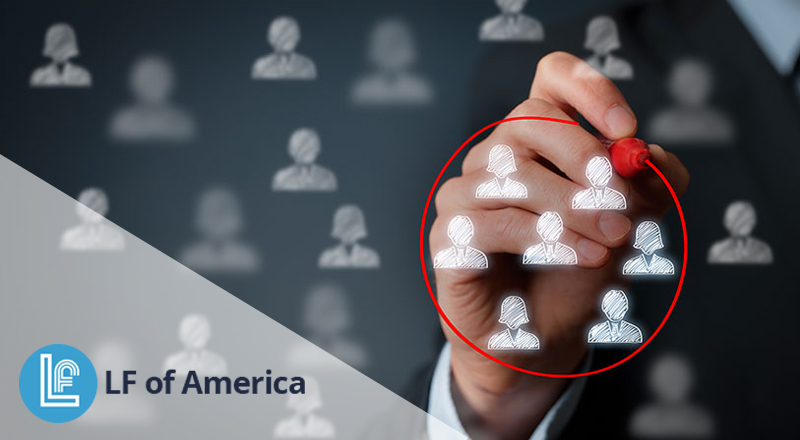 Contract packaging companies provide many businesses with the resources they need to succeed. Being able to deliver high-quality products in reliable packaging that is as practical as it is cost-effective is one of the greatest advantages setting many pharmaceutical, cosmetics, and familiar businesses apart from their competition.
What makes LF of America among the top contract packaging companies in the USA is our commitment to each of our prospective clients. Using state-of-the-art contract packaging and filling equipment along with an exceptionally high standard of quality, our clients can trust that we handle every one of the products we handle with the same level of care we would if it were our own.
If you're looking for contract packaging and filling companies that you can depend on for ongoing reliability, here's how LF of America can help.
Contract Packaging Services
Our available contract packaging options extend far beyond the unique containers we manufacture. The diverse variety of innovative packaging options we carry enables clients to make the most of the products they provide. In addition, it helps businesses show their customers that they care just as much about the consumer's use of the products as they do about the products themselves.
We manufacture different packaging options that include unit dose packaging, wand tubes, bottles with droppers, dual chamber bottles, enema containers, vaginal containers, and the specially designed Bellows Bottles. Each of these is available in different options to ensure they are suitable for the unique applications associated with every product they contain. We also provide custom packaging manufacturing services to further meet the more specialized needs of specific clients.
Contract Filling Services
Our in-house contract filling services are a cost-effective option for companies within the pharmaceutical, cosmetics, veterinary care, diagnostics, and familiar industries. We are capable of safely filling liquids in most liquid viscosities, including liquids, gels, creams, and even powders.
Moreover, as turnkey contract packaging partners, we are able to fulfill production demands from start to finish. Our turnkey services are from formulation to batching, packaging selection, and filling, all delivered by one convenient source. We even carry contract filling machines for sale that give our clients the chance to introduce their very own in-house filling solution.
End Your Search For Contract Packaging Companies
If you're searching for contract packaging companies and are unsure which choice is the best option, we can help. LF of America is proud to be the US-based member of the Lameplast Group, a worldwide leader in contract packaging.
We perform all our contract packaging and filling services in-house and utilize an ISO-8 cleanroom to guarantee safety and quality control. Contact us to get a free quote for any of our contract packaging and filling services or to learn more about what makes us your perfect packaging partners call (561) 988-0303.
Contract Packaging Companies