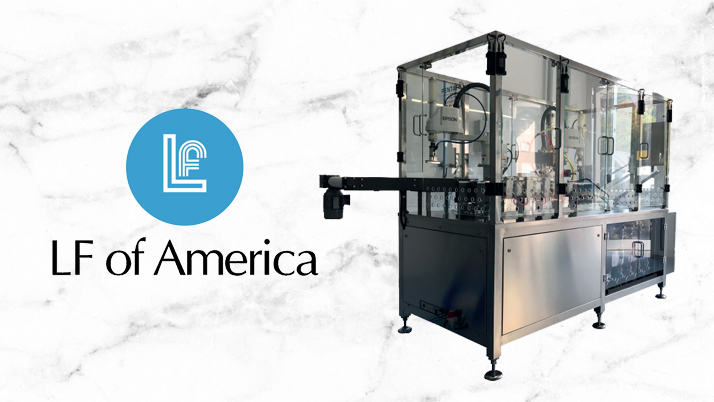 Many businesses have access to contract packaging companies that provide the necessary resources for their success. Many familiar pharmaceuticals, cosmetics, and other businesses have the advantage of being able to deliver high-quality products in reliable packaging that is both practical and cost-effective. Our commitment to each of the clients is what makes LF of America one of the most respected contract packaging companies in America. Our clients can be sure that every product we handle is handled with the same care and attention as if it were their own. We use state-of-the-art contract packaging equipment and filling equipment. LF of America is a trusted supplier of contract packaging and filling services that can be relied upon for reliability. For any questions regarding the best contract packaging company feel free to give us a call at 561-988-0303.
Contract Packaging Services
We offer many contract packaging options that go beyond the containers we make. Our wide range of packaging options allows clients to get the best out of the products that they offer. It also helps businesses show customers they care about their customers' use of the product as much as the products themselves.
We offer a variety of packaging options, including unit dosage packaging, wand tube, bottles with droppers, and dual-chamber bottles. These bottles are available in a variety of options to suit the specific needs of each product. To meet the needs of clients with more specific requirements, we also offer a custom packaging manufacturing service.
Contract Filling Services
Companies in the pharmaceutical, cosmetics, and veterinary care industries, as well as those working in diagnostics, medical, and other familiar industries, can use our contract-filling services to save money. We can safely fill liquids of all viscosities including gels, creams, and powders.
We are also turnkey contract packaging partners and can fulfill all production requirements from start to finish. All of our turnkey services include formulation, batching, packaging selection, and filling. Our contract filling machines are available to allow our clients to create their own filling solutions.
Stop Searching for Contract Packaging Companies
We can help you find the right contract packaging company for you. LF of America is proud that it is a member of the Lameplast Group in the USA, a global leader in contract packaging.
We offer a free quote on any of our contract packagings or filling services. To learn more about why we are the perfect packaging partner, call 561-988-0303.