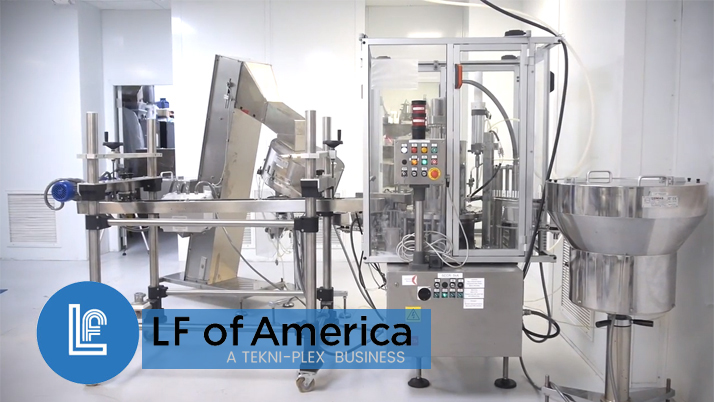 LF of America is a pioneer in the field of packaging manufacturing, particularly Unit Dose Packaging. Lameplast Group is the world's leader in high-quality containers for many industries for more than forty years. This includes pharmaceutical packaging, cosmetic packaging, and any other industries that require custom packaging. Lameplast Group's North American subsidiary, LF of America, is based in Los Angeles. Our engineers and designers are able to seamlessly navigate through any project. Your unit dose packaging will be delivered quickly, from the initial design through production. If you are looking for the most trustworthy Liquid Unit Dose Packaging Company look no further than LF of America (Techniplex).
The unit dose packaging is suitable for use in many industries, including retail packaging. OTC (Over the Counter), applications are subject to the highest manufacturing standards. This ensures that the highest quality and safety is maintained. LF of America continues to work on developing greener technologies, which will help reduce our carbon footprint. Their bioplastic strip, which was made entirely from renewable resources, was revolutionary and set a new standard for sustainability.
LF of America can be your trusted partner for a wide range of Health and Beauty Industry unit dose packaging. We can manufacture all your unit dose packaging needs, including formulation prep, contract filling, and secondary packing. We maintain clean and safe conditions in our facilities and follow the Cosmetic GMP and ISO 8 Clean Room guidelines. Plastic unit dose packaging as well as single dose packaging is completed in controlled environments.
Plastic packaging is manufactured in controlled environments. Single dose and unit dose packaging are produced according to Class 10,000 Standards. All packaging is also made in accordance with ISO 9001:2008. Our sophisticated quality control system is more than just a compliance with federal and state regulations. LF of America uses two distinct unit dose packaging methods. For unique and patentable containers, blow molding and injection molding technologies are used.
Unit dose packaging, as it is called, contains exactly one dose of medicine. A single dose of medicine can be stored in unit dose packaging for up to twenty-four hours. This type of medicine packaging is ideal for hospitals and clinical settings.
The medicine is protected against obvious tampering, and can be inspected visually

Individual doses can be identified and streamlined using barcodes

Service that is accurate for patients who require pre-measured doses. This takes the human error out of it

Only medicine that is consumed in a smaller amount than bulky bottles will be charged to the patient.

A well-organized and efficient medication count allows for a more precise allocation of patients

It is easy to identify broken and smashed packages

Electronic documentation of use
Unit dose packaging is highly effective in medical fields. It has been able to adapt and be used in other packaging areas. Retail packaging immediately saw the advantages for cosmetics. Unit dose packaging is now used by a wide range of cosmetic products. This packaging method is used to market perfumes, colognes and gels as well as creams, creams, soaps, and makeup. Cosmetics and products from the medical industry come in direct contact with our bodies either through oral or skin contact. Products must be protected against contamination and outside influences. Packaging units preserve and maintain the integrity of all ingredients.
If you have questions about Unit Dose Packaging, call LF of America. We will fill some samples with a small amount from your product.
Liquid Unit Dose Packaging Company