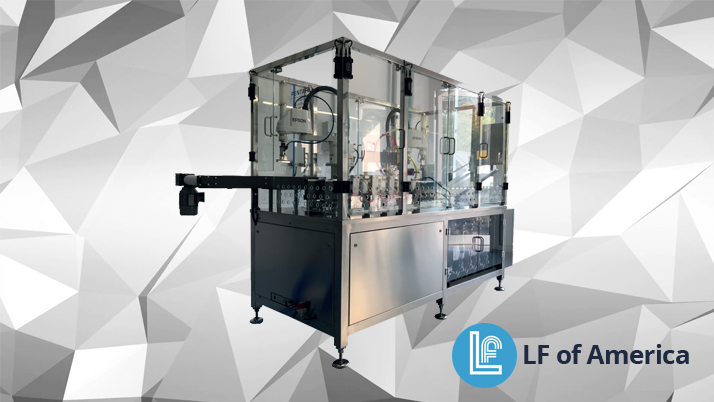 Preparing a product to go to market is often a multi-tiered process. Following the manufacturing process, products need to be put in packaging suitable for distribution and consumer use. Co-filling services are the solution for streamlining the process while providing cost-saving benefits to the companies taking advantage of them. And when it comes to turnkey contract filling solutions, there's no better partner than the team at LF of America.
LF of America is a full-service contract packaging company specializing in innovative solutions for the pharmaceutical, health and beauty, diagnostics, and veterinary industries. We have become widely regarded as the go-to US choice in co-filling services by businesses in these industries thanks to 40+ years of reliability. Take a look at what we offer below or get in touch with us today to speak with one of our packaging experts.
Available Co-filling Services
Quality control and assurance are imperative in contract filling. Whether you are a cosmetics company or business in need of OTC packaging, little is as important as feeling your product will be safely handled from start to finish. Fortunately, it's precisely this high-end level of care and precise attention to detail that our co-filling services are best known for.
Our contract filling services come in a variety of flexible options and can be used as either a standalone service or in conjunction with our other services. Each filling job is performed inside a controlled environment, usually an ISO 8 cleanroom, and strictly follows the Cosmetic GMP regulatory guidelines. Doing so ensures every product is handled carefully to prevent problems with contamination or similar concerns.
The benefits of using our co-filling services are as follows:
Formulation, batching, packaging selection, and filling in one convenient place for a quick turnaround

FDA registered facility

Liquid filling for all solutions (liquids, serums, gels, creams, even powders)

Flexibility – semi-automatic filling machines for small batches to automatic filling machinery for large-scale production

Use of our innovative packaging options or current container selection

Controlled filling environment inside ISO-8 Cleanroom

Filling and sealing using blow/fill/seal and injection molding technology
Although we have many innovative packaging options available, our co-filling services can also be performed using your current container selection. To learn how to receive a free product packaging sample, please contact us.
Available Packaging Options
One of the most significant factors that began our rise to the forefront of the contract packaging and filling industry is our unique containers. Unit dose packaging is perfect for pharmaceutical and cosmetic applications looking to simplify consumer use. Bellow Bottles offer unique applicator capabilities and come in a diverse variety of container, cap, and applicator sizes.
Our plastic vials for injectables are our latest solution for overcoming the challenges of glass ampoules. We also produce dual chamber bottles, wand tubes, and more. These containers meet the high standards expected of products in the industries previously mentioned and give businesses the advantage they need to edge competition in package marketing and convenience. Contact us to learn more!
Co-filling Services