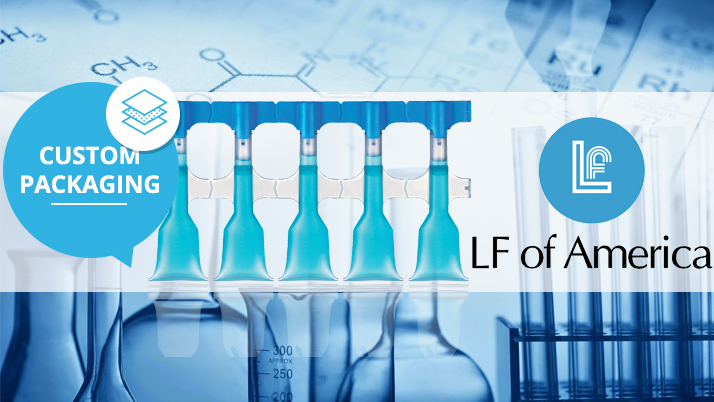 Contracted Packing with LF
Contracted Packing and Filling is considered by many to be the most efficient way to deal with the packaging aspect of any product manufacturing operation. Every manufacturing operation has multiple aspects to it. For example, a cosmetics manufacturer has to design a product, which means having chemistry professionals, licenses for testing, and a laboratory that meets regulations. Financial know-of and managing the fiscal details such as profit and loss, cost of various business operations such as product materials and labour, and more are all part of the manufacturing process. The name of the products, their labels, and the distribution and packaging operations are also part of this process. This is all in addition to the actual manufacturing process that produces the various products which require a factory and a packaging and distribution operation.
It's simple to see that operating a product manufacturing firm is difficult and multi-layered, which is why it makes sense as a proprietor to divide your time as little as possible.
The reason why LF of America is so important is because it is a highly skilled product package filling supplier. The product package comes in a lot of different forms and sizes, and LF of America handles one of these aspects, packaging. Because of this, packaging is tremendously important. The presence of packaging is critically important in order to maintain the correct and expected amount of product in a consumer's possession without any worry. Quality assurance is one of the many issues involved in food, cosmetics, and nonprescription medications. It is important for the packaging to be properly sealed to prevent spills, or allow the product to come in contact with open air to ensure a shorter exposure time. The design of the packaging must reflect what the product is and what it weighs, as well as how much, and be able to attract customers to purchase the product with a design that matches the product's target market.
To ensure the integrity of your product's packaging, LF of America provides a Turn-Key service. From the initial contact to production, we can assist with all elements of the process. Whether you want to design the packaging or create a unique design, we can assist you. Call us today to discuss how we can assist your product get packaged efficiently, effectively, and within your budget. Here are just a few of the items we package for our clients:
Cosmetics
Gel & Liquid Diagnostic Products
Over The Counter Medicine
Cannabis Oils  such as CBD
Call today at: 561-988-0303
Related Media: Services For Contract Filling Liquids
Find Us On: Facebook | YouTube