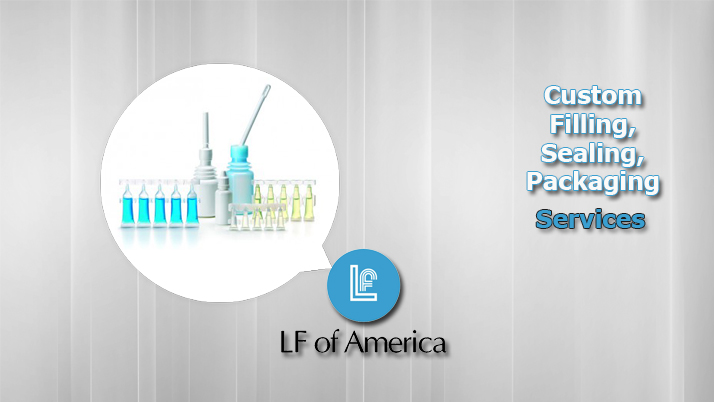 Contract filling, sealing, and liquid products packaging services provider LF of America is an all-inclusive solution for cosmetic, pharmaceutical, and industrial companies. With our most recent liquid products packaging, filling, and sealing machine we are able to offer our clients a complete service that is involved in every facet of our industry. This article will provide information on our various liquid products packaging services and educate you on how we can help your company grow and prosper. For additional information about who we are or about the discussed products packaging services we provide follow the link to our website here: LF of America
Liquid Products Packaging Services:
We offer a unit-dose products packaging service for most liquid forms found in the pharmaceutical, health and beauty, cosmetics, and industrial industries. These are customized to be built to accommodate your product's sizes and the vials range in size from 0.33mL up to 10mL. We can print your logo or desired text on each vial and create it in the color of your choice. The vials from our products packaging service come in strips of five that can also be customized to hold different liquids in each vial. Our turn-key design is one of the most popular forms we promote, but we also have the ability to fill and seal your products in your own containers. We understand the importance of product familiarity and are happy to work with our clients to give them precisely what they are looking for in a filling and sealing products packaging company.
Our Contract Filling, Sealing, & Products Packaging Machine: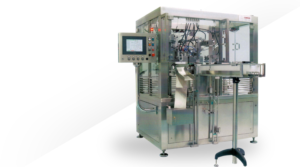 The products packaging machine fills as many as 125 vials per minute. It is housed in our FDA registered facility and handles liquids, gels, serums, and creams. We keep it in strictly controlled environments that follow the Class 10,000 Standards.
Additional Products Packaging Information:
We also offer a free sampling service that gives you an example of how your product would look after being filled. All we need is a small quantity of your product and we will gladly fill and seal samples and send them to you. We are capable of producing these services on a small and large-scale level to the entire world along with our European partner Lameplast Group. Our collective experience and state of the art facilities have allowed us to continuously find innovative ways to remain leaders in our respective industry. Visit our website at LF of America for more information. Contact Us to receive an estimate or to ask us any questions we have not yet answered. We look forward to working with you and your company.