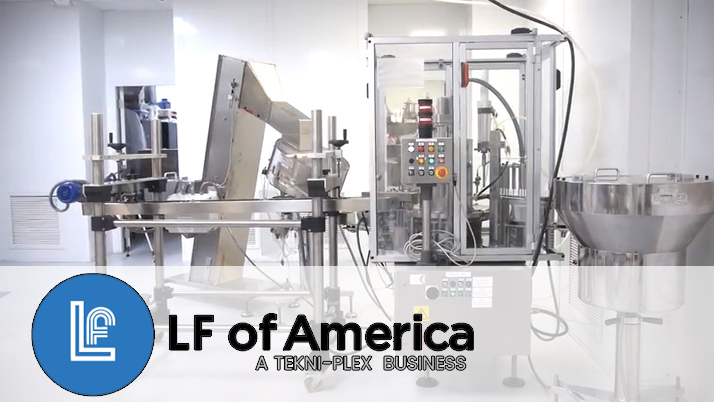 A liquid filling machine can be a great investment for your business. Outsourcing filling tasks to contract-filling services can have a significant impact on a company's bottom lines. This is especially true when product demand increases and the business needs a quicker distribution timeline. Each third-party service that is required to make your product available for wide distribution leaves the business at risk. For any questions regarding the best Liquid Filling Machine Company feel free to give LF of America a call.
A liquid filling machine for plastic containers can be installed in your own facility to give you more control and reduce ongoing costs. LF of America gives companies the opportunity to purchase their own liquid filling machine for plastic bottles. Find out more about our filling machinery or Contact us for further information.
All companies in the medical, pharmaceutical, cosmetic, veterinary medicine, and diagnostic industries need to ensure that their packaging is safe. Safety is paramount and every stage of product production, including filling and sealing, must be planned logistically.
Our available contract filling equipment surpasses all safety standards and delivers reliable results. Penafiel Machines combine injection molding with the blow, fill, and seal technology. Safety is increased by using blow, fill and seal in combination with injection molding.
Our liquid filling machine fills containers first to avoid product heat contact. The containers are then moved for a separate heat blow, which ensures that no product contact is made. Next, heat seal #1 and 2 are applied. The final step is cold crimping, which completes the filling process before you can unload the containers for pick-up.
Our liquid filling machines come in a variety of sizes. Flexible filling sizes are possible with the Pentafill liquid-filling machine. It can fill as little as 1500 vials an hour or as many as 15,000 per minute. The small size of the filling machines makes them easy to fit in small spaces. Easy maintenance can be done and the machines can be used easily. Our Pentafill filling machine is half the price of traditional liquid filling machines.
Contact our team to learn more about our liquid filling machine. LF of America can help you take control of your production and reduce outsourcing costs. We also make it easy to continue growing your business with our assistance.
Liquid Filling Machine Company