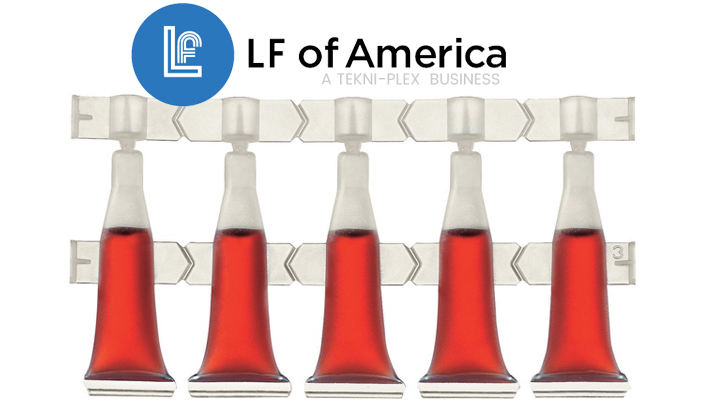 Injection molding technology is used to fill contracts from LF America. Injection molding offers many additional benefits over Blow Fill Seal machines. This opens up new opportunities for companies that offer contract packaging services for pharmaceuticals and OTC prescription drugs. Pentafill Machines offer the most advanced automated packaging solutions currently available. These machines use the most advanced injection molding technology making them an ideal packaging solution for small and large orders. Learn more about blow-fill seal machines vs injection molding below. If you are looking for the best company for Contract Liquid Packaging Services you are in the right place, LF of America can fill your needs!
Injection Molding vs. Blow Fill Seal
Injection Molding and Fill and Seal
Two-step injection molding is used for fill and seal.

 

The vials first get molded, then they are transferred to the filling line. There, they are filled with product and heat sealed.

The flexibility of Pentafill fill-and-seal machine allows for both small batch orders (1500 vials an hour) and large-scale production (15,000 vials an hour).

The machine size is small and can be easily integrated into existing filling environments.

Rapid parts exchange.

The machine costs about 2-3 times as much as a BFS machine with the same production capacity.

There are no wasted plastic materials.

Multilayer packaging and calibrated drops are possible thanks to technology.

Improved user experiences.
Blow Fill Seal (BFS).
In one step, the vials can be filled and blown simultaneously.

 

This can cause heat-sensitive products to be at risk.

Regular BFS machines can fill 10,000 vials an hour and can't be stopped once it is started.

 

It is mandatory to work three shifts.

The minimum recommended room size is 500-600 square feet.

The time required to change molds can be extended.

Investment costs are higher

The parison produces large quantities of plastic waste.

It is difficult to set up and maintain BFS machines. This requires skilled, well-trained staff.
Custom Packaging Options
For companies that want to create their own unit-dose delivery system, we offer customized packaging options. We use polyethylene, polypropylene and ethylene vinyl alcohol as our plastics. We also offer leak testing and optional decorations (like labeling, pad-printing, and embossing) and guarantee the consistency of all our injection plastic packaging. See the video below to learn more about our custom packaging options.
About Us
LF of America and Lameplast Group are your best sources for contract filling and contract packaging. Our Pentafill machines use the most advanced injection molding technology to achieve the best results at competitive prices that are unbeatable by traditional PFS machines. Boca Raton is home to our FDA- and EPA-registered facility. Our primary focus is on contract filling and packaging designs. Read previous articles to learn more about turn-key delivery systems and unit-dose delivery. Call 561-988 0303 to request a sample. Contact us with any additional questions.
Contract Liquid Packaging Services