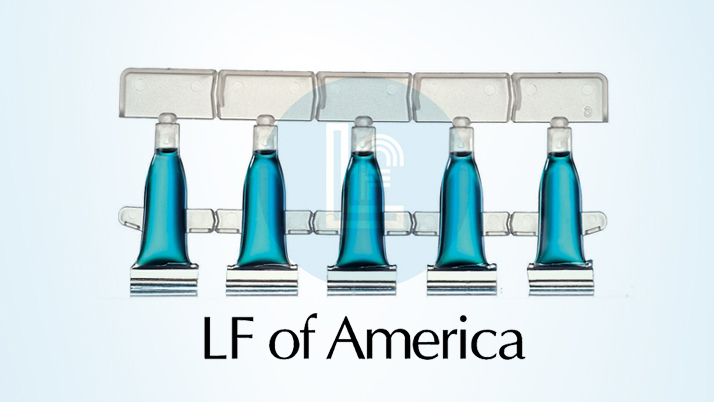 The world of healthcare is rapidly evolving, with an increasing emphasis on efficiency, safety, and personalization. A crucial area driving this progress is Contract Unit Dose Packaging. LF of America, a pioneer in this field, is revolutionizing the way we think about and approach healthcare packaging.
Understanding Contract Unit Dose Packaging
Contract Unit Dose Packaging is a modern approach to packaging pharmaceutical and healthcare products. It involves precisely filling containers with a fixed dose of a product, ensuring optimal dosage while minimizing wastage. This packaging model is gaining traction due to its improved safety, ease of use, and effectiveness.
Customizable Ampoules: The LF of America Difference
At LF of America, we take Contract Unit Dose Packaging to the next level with our unique, fully customizable strips of ampoules. These strips are available in any color, offering a wide range of personalization options such as custom labeling, pad printing, hot stamping, and custom embossing. You can even incorporate your logo or image, creating a unique branding opportunity while ensuring the highest standards of product safety and hygiene.
Why Choose LF of America for Contract Unit Dose Packaging?
Here's why our Contract Unit Dose Packaging solutions stand out:
Hygiene: Our ampoules offer higher hygiene compared to traditional containers, ensuring that your product remains safe and effective.
Practicality: The compact design of our ampoules makes them perfect for travel kits. Whether you're on the move or just need a convenient way to carry your medicine, our ampoules have you covered.
Reclosable Options: Not just for single-use, we provide reclosable options for multi-use applications, enhancing user convenience and product longevity.
Advanced Technology: We utilize injection-molded technology to manufacture our ampoules, ensuring precision, durability, and reliability.
Versatility: We offer the ability to package five different products in the same strip, providing a unique and practical solution for diverse healthcare needs.
Amping Up Healthcare Packaging with LF of America
In the world of Contract Unit Dose Packaging, LF of America is at the forefront, pushing the boundaries of what's possible. Our innovative and customizable solutions are designed to meet the complex needs of the modern healthcare industry.
With our commitment to quality, safety, and innovation, we are helping shape a future where healthcare packaging is not just a means to an end but a significant part of the healthcare journey.
Whether you're a healthcare provider looking for an effective way to package your products or a patient seeking convenience and safety, LF of America's Contract Unit Dose Packaging solutions are the way to go. Experience the difference today. Contact us to learn more about how we can help revolutionize your healthcare packaging needs.
Contract Unit Dose Packaging
LF of America: A Tekni-Plex Business
Related Media: Tekni-Plex purchases Italian healthcare packaging manufacturer Lameplast
Our Facebook